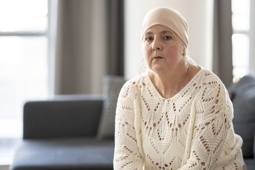 There are many over-the-counter medications that we buy and take to resolve minor medical conditions. One such medication, Zantac®, was a popular OTC medication to treat heartburn.
However, Zantac®—and several other medications containing a key ingredient in Zantac®—were recalled by the U.S. Food And Drug Administration for their association with certain cancers.
Learn what to do if you took Zantac® or another ranitidine medication and later developed cancer.
Why Was Zantac® Recalled?
Valisure, an online pharmacy licensed in dozens of states, discovered that Zantac® contained a toxic level of N-Nitrososdimethylamine ("NDMA"), a probable human carcinogen. The pharmacy subsequently submitted a petition to the FDA to investigate Zantac® and remove it from the market.
The FDA's investigation came to the same conclusion and, as such, Zantac® and other ranitidine medications were removed from store shelves.
This mandate came too late for some consumers who had already been taking ranitidine medications for years. Some of these consumers have developed the following cancers from the use of these medications, including the following:
Colorectal cancer
Stomach/gastric cancer
Small intestine cancer
Esophageal cancer
Liver cancer
Prostate cancer (60 years or younger)
Pancreatic cancer
Leukemia
Non-Hodgkin's lymphoma
Multiple myeloma
What to Do if You Were Harmed by Zantac® or Other Ranitidine Medications
If you developed cancer after using Zantac® or another ranitidine medication, you should contact one of our experienced Mobile personal injury attorneys. At Cunningham Bounds, LLC, our team routinely goes head-to-head with some of the best defense attorneys in the country, including those that represent large corporations and their insurers. We're who you want on your team in this situation.
We operate on a contingency fee basis and we offer free consultations, so there is no downside to giving us a call and exploring your legal options.
Contact us today at (251) 299-0101 to speak with our team.