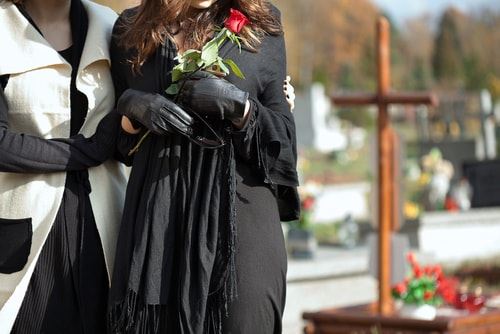 When people discuss accidents, it's easy to see how difficult a situation it is for anyone who has been harmed. However, how does it impact a family when someone has been killed due to the reckless actions of another party?
Unfortunately, this happens far too often in a number of situations, including car accidents, work accidents, pedestrian accidents, and more. The families of those lost are left to deal with the aftermath, the grief, and any other steps that may need to be taken.
A wrongful death can impact the family of the decedent in the immediate and long-term future. Here are some of the things that you should know if you've been impacted:
The Grieving Process and What It Means for a Family
Immediately following a loss in the family, grief is the top priority. For a family, it is difficult to make sense of the situation, especially when the death is from a preventable action in which another party was negligent or reckless.
Grieving can be difficult when you are already dealing with the financial hardships and the emotional pain that comes along with the wrongful death.
However, it's important for a family to find their ways of grieving, remembering their loved one, and in some cases, taking the steps to obtain justice against the responsible party.
The Potential Losses that a Family May Experience
While the death is a traumatic enough loss, there are other things that may need to be considered for the family affected. There are more factors that can make it a complex time for the family, including some of the other losses that may have been experienced.
One expense may be medical bills incurred during the time following the injury until the date of the death. These expenses may include the hospital stay or procedures that may be needed for the injury or condition caused by negligence before the death.
Another expense that the family may experience is lost income if the person who passed was a primary provider for the family. The loss may put the family in a tough financial situation for the long-term and the family may need to seek compensation to cover these expenses.
Moving Forward After a Wrongful Death
Any family dealing with a wrongful death can go through a number of phases that they must endure These include grief, denial, pain, anger, and eventually getting better. However, there are also steps that the family can take to help themselves move forward.
Make sure you remain open to communication with people in your support system who are willing to help you during this difficult time. Don't forget your potential rights to hold negligent parties responsible when their actions result in your loved one's death.
At Cunningham Bounds, we're aware of how difficult it can be for families to go through something so traumatic as losing a loved one to negligence. You don't have to endure this on your own.
Our Alabama wrongful death attorneys are here to stand by your side and protect your rights. We know who is eligible to file the claim and what it means to the family and all those involved. Trust that we're on your side from start to finish.
Call our firm today at (844) 417-0930. We're here for you, for your family, and for your rights because you deserve strong advocacy on your side.