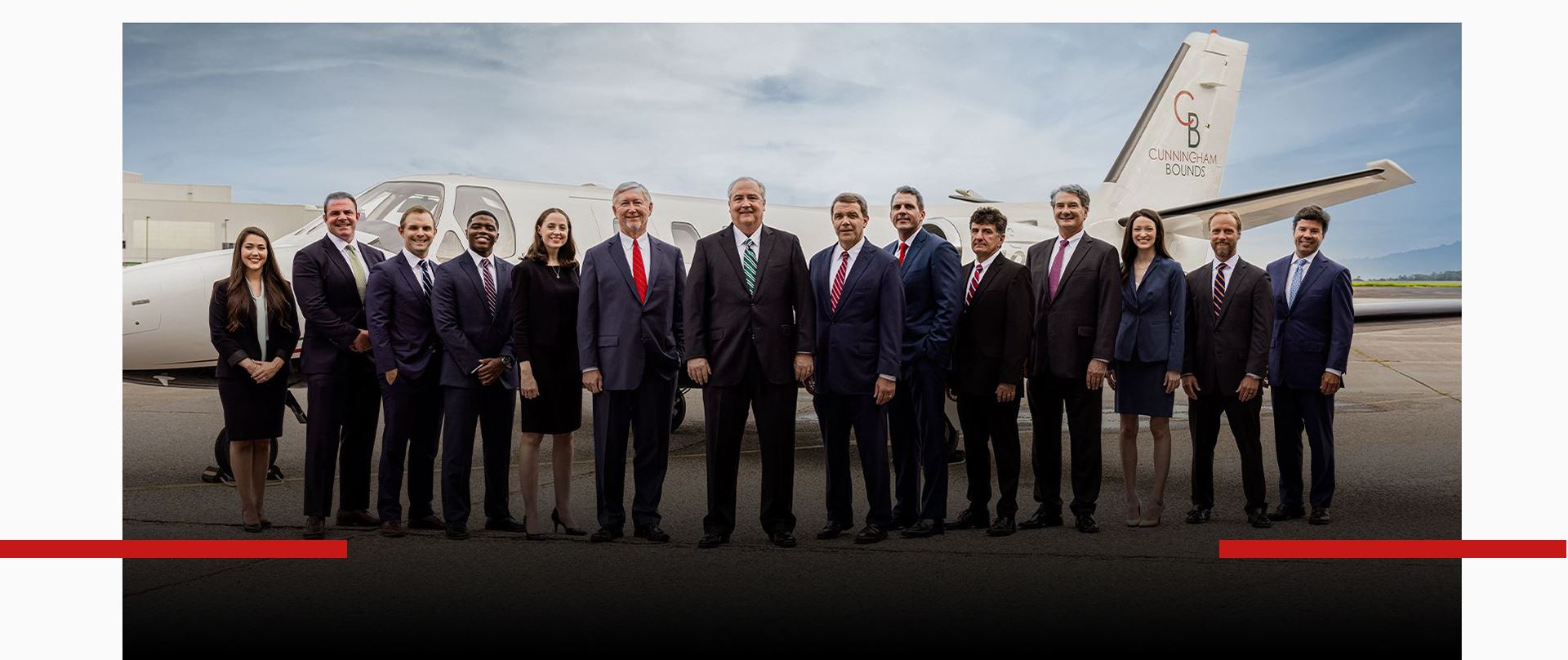 Un historial de excelencia PUEDE ESPERAR MAS DE NOSOTROS El bufete al que acuden las personas cuando su futuro está en juego

Nuestras ubicaciones
Dedicados a ofrecer servicios a nuestra comunidad
Alabama

Atlanta
Abogados de lesiones personales en Alabama
Más de $26 mil millones de dólares ganados en todo el país
Hay una razón por la que Cunningham Bounds está considerado como uno de los principales bufetes de abogados de lesiones personales en la nación. Con miles de millones ganados en nombre de nuestros clientes, docenas de premios, membresías exclusivas y abogados que tienen un historial sobresaliente en los tribunales, nuestros abogados de lesiones personales en Alabama y Georgia pueden ofrecerle los servicios legales integrales y personalizados que usted se merece después de sufrir un accidente grave. Ubicados en Mobile, AL y Atlanta, GA, nuestros abogados litigantes de confianza tienen más de seis décadas de experiencia y saben cómo idear estrategias para obtener resultados exitosos en los tribunales.
También estamos orgullosos de ofrecer servicios profesionales del más alto nivel y, desde el momento en que usted entra por nuestras puertas, verá que trabajamos dando prioridad a la atención al cliente. Debido a nuestro compromiso por garantizar la justicia, luchamos implacablemente en nombre de aquellos que han sufrido lesiones devastadoras y discapacidades que han alterado sus vidas. Tanto si ha perdido a un ser querido, como si ha acumulado pérdidas financieras significativas después de un accidente, nuestro equipo permanecerá a su lado y le ayudará a decidir cuáles son las mejores medidas a adoptar.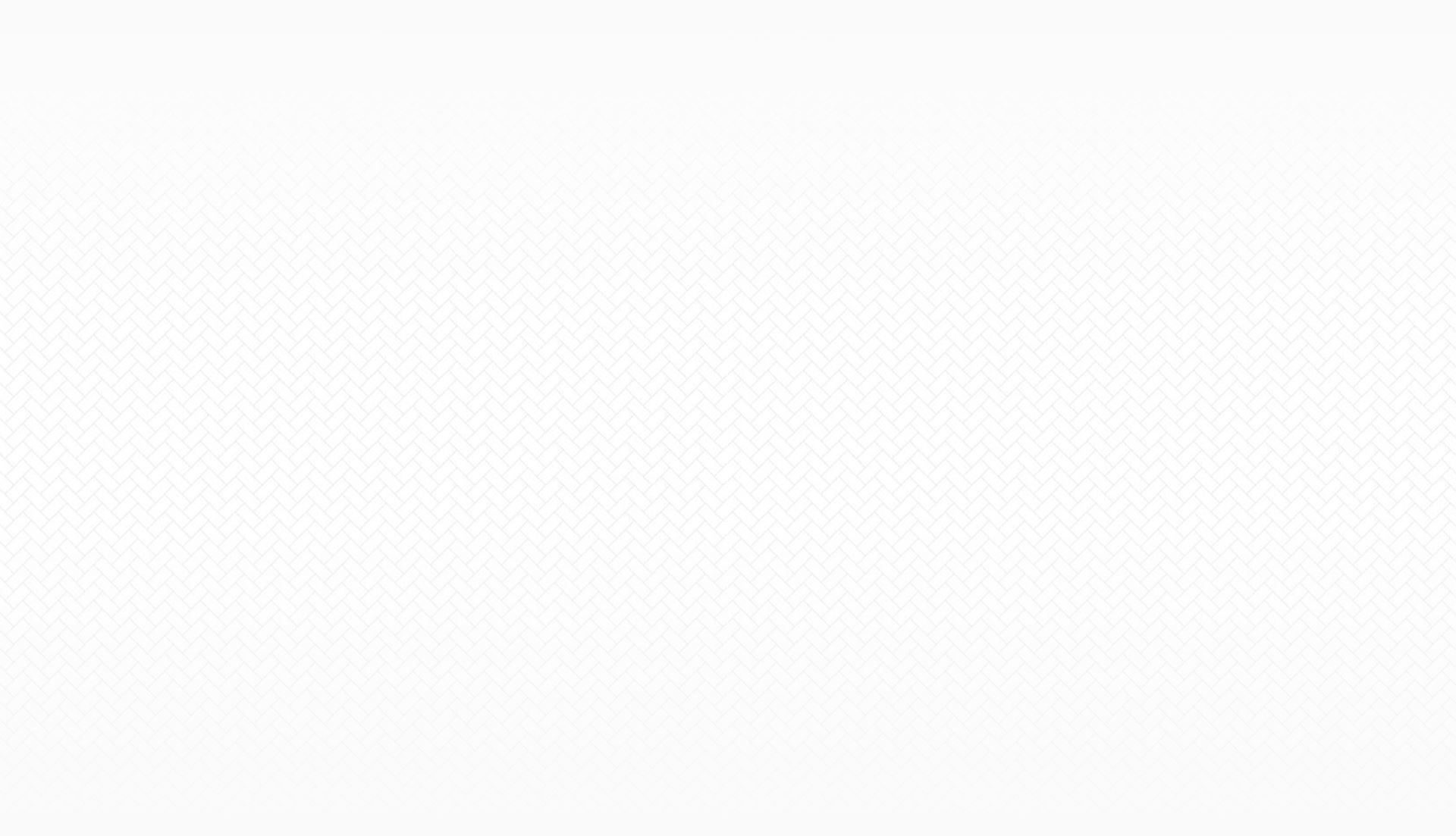 Veredictos y acuerdos sin precedentes
UNA HISTORIA DE BÚSQUEDA DE LA MÁXIMA COMPENSACIÓN
$12.1 Billion Biggest Offshore Spill in U.S. History

Cunningham Bounds filed many lawsuits in Alabama and Florida on behalf of different groups that have been damaged as a result of the explosion of the Deepwater Horizon and the oil spill.

$11.9 Billion State of Alabama vs. ExxonMobil

Cunningham Bounds was retained by the State of Alabama Department of Conservation and Natural Resources to assert claims of royalty fraud against ExxonMobil.

$1 Billion Defective Hardboard Siding & Shingles

Cunningham Bounds obtained over $1 billion that was paid to homeowners affected by defective masonite siding & shingles.

$226 Million Lawsuit Against Healthsouth, UBS & Ernst Young

Cunningham Bounds served as co-lead counsel for bondholder plaintiffs in a lawsuit against HealthSouth, UBS and Ernst Young for fraudulent statements concerning the company's finances.

$192 Million Verdict for Inventor in Intellectual Property Case

Cunningham Bounds represented Dr. Sven-Peter Mannsfeld, a chemical expert, who created a method of transforming certain hazardous industrial wastes into lucrative manufacturing ingredients.

$149.9 Million Settlement Approved in Health System Pension Crisis

Attorneys from Cunningham Bounds, along with Reeves & Mestayer, LLC, negotiated a settlement that resolved claims on behalf of over 3,000 employees, retirees, and other beneficiaries at Singing River Health System.
La experiencia de Cunningham Bounds
UNA HISTORIA DE EXCELENCIA JURÍDICA

Justicia para nuestros clientes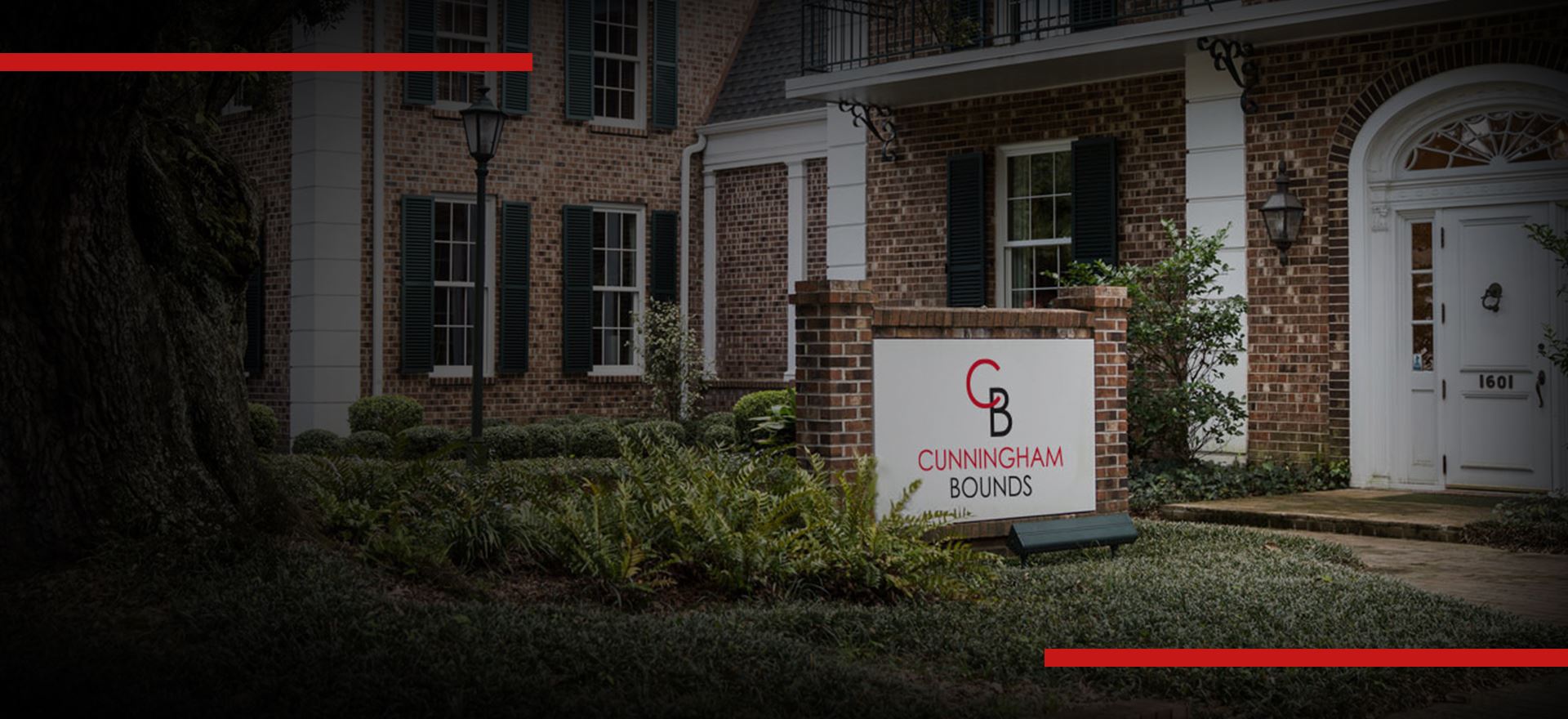 Usted se merece un resultado justo Dedicación por la integridad, el honor y los resultados Un historial de asesoramiento legal de calidad
Conozca a nuestro equipo galardonado
Un historial de abogados litigantes experimentados


Retribuir a nuestra comunidad
Un historial de protección dentro y fuera de los tribunales
Nuestros abogados trabajan tan duro fuera como dentro de los tribunales, ¡todo para hacer de nuestra comunidad un lugar mejor!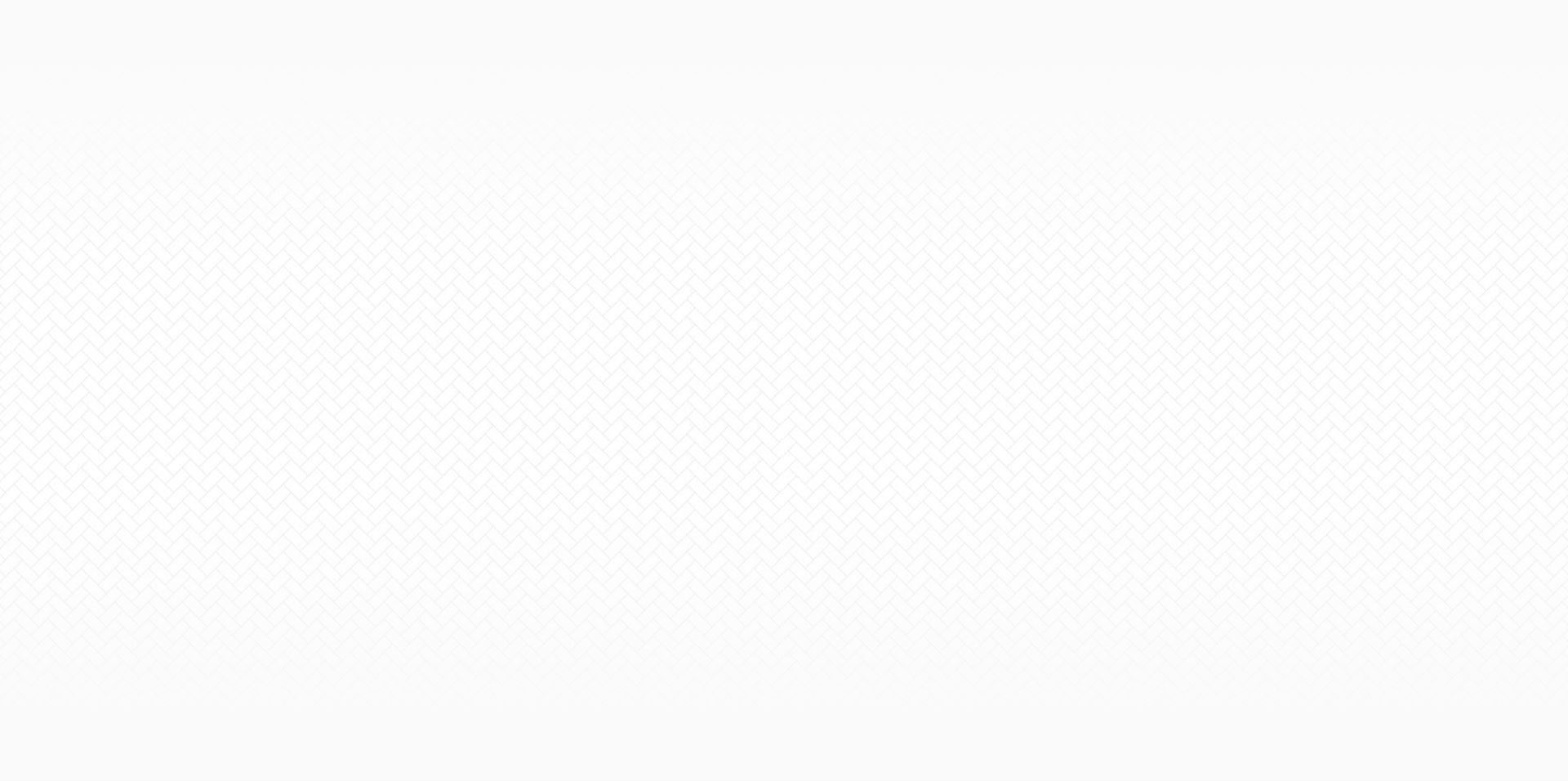 Defensa galardonada y reconocida a nivel nacional
Un legado de excelencia jurídica
Best Lawyers

Title granted to individual practitioners who stand out as "the best" in the country for chosen practice areas.

Best Law Firm 2023

Title granted to entire law firms that legal peers consider to be among the best in the nation.

The International Society of Barristers

Legal society dedicated to upholding the pillars of litigation.

International Academy of Trial Lawyers

The International Academy of Trial Lawyers is an invitation-only group of elite trial lawyers from more than 30 countries.

National Board of Trial Advocacy

A group of Board Certified attorneys who must pass rigorous examinations to earn the title.

SuperLawyers

Super Lawyers annually lists attorneys who have gone above and beyond in their practice area. Attorneys selected to Super Lawyers are formally nominated by their peers and evaluated by third-party researchers.

LawDragon

LawDragon creates and publishes well-respected guides, such as the LawDragon 500 Leading Plaintiff Consumer Lawyer guide, honoring 500 of the nation's most distinguished attorneys.

Litigation Counsel of America

Peer-selected group of just 3,500 trial attorneys with practices across the country.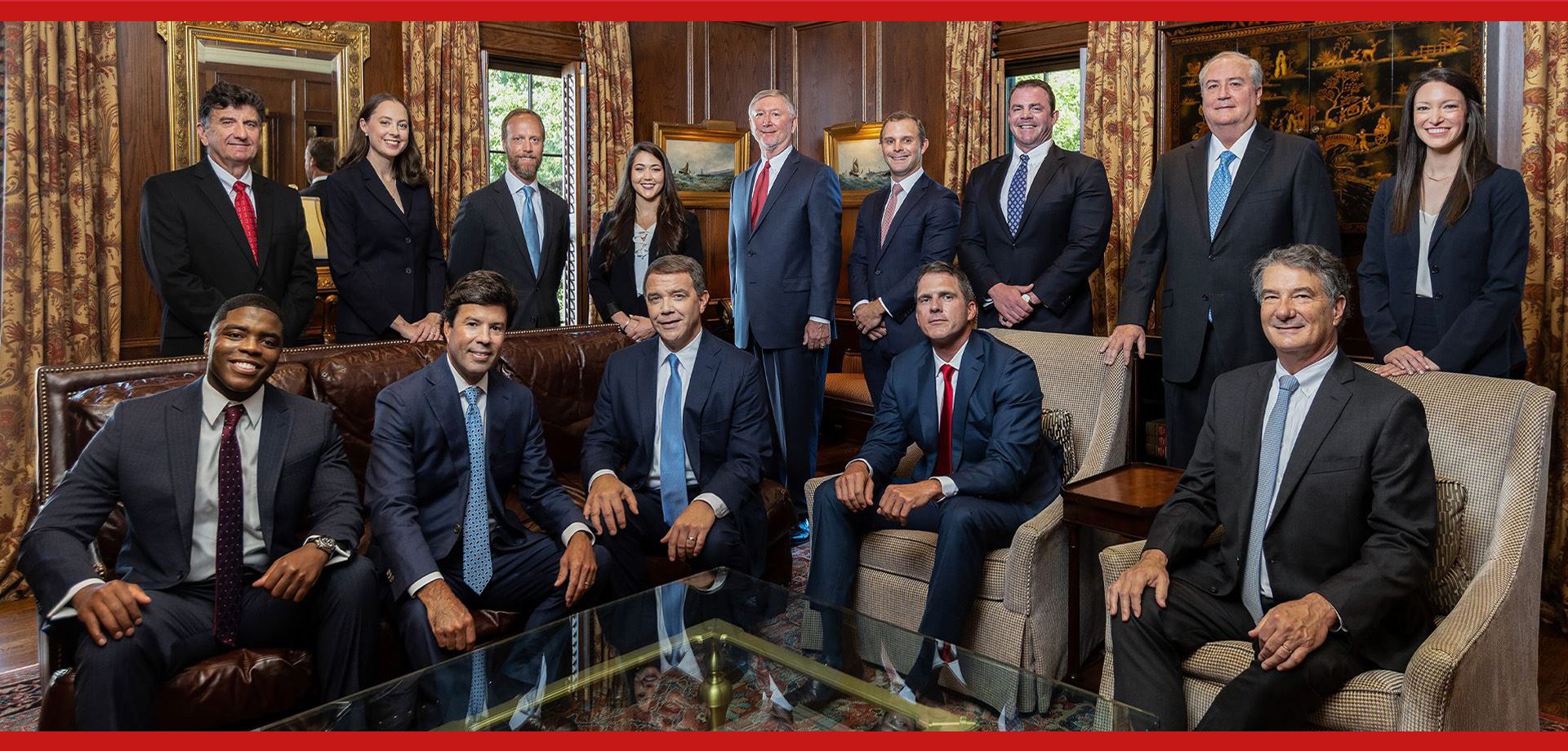 La experiencia importa
Comprometidos y dedicados
Cunningham Bounds cuenta con una merecida reputación a nivel nacional como un bufete de abogados con una trayectoria profesional demostrada. Nuestro bufete ha participado y ganado algunos de los casos más importantes, con mucho en juego y muy relevantes tanto de lesiones personales, comerciales y complejos del país. A través de nuestro sistema judicial, hemos obtenido veredictos del jurado sustanciales que han conducido a mejoras significativas en la seguridad de los productos y en las condiciones laborales.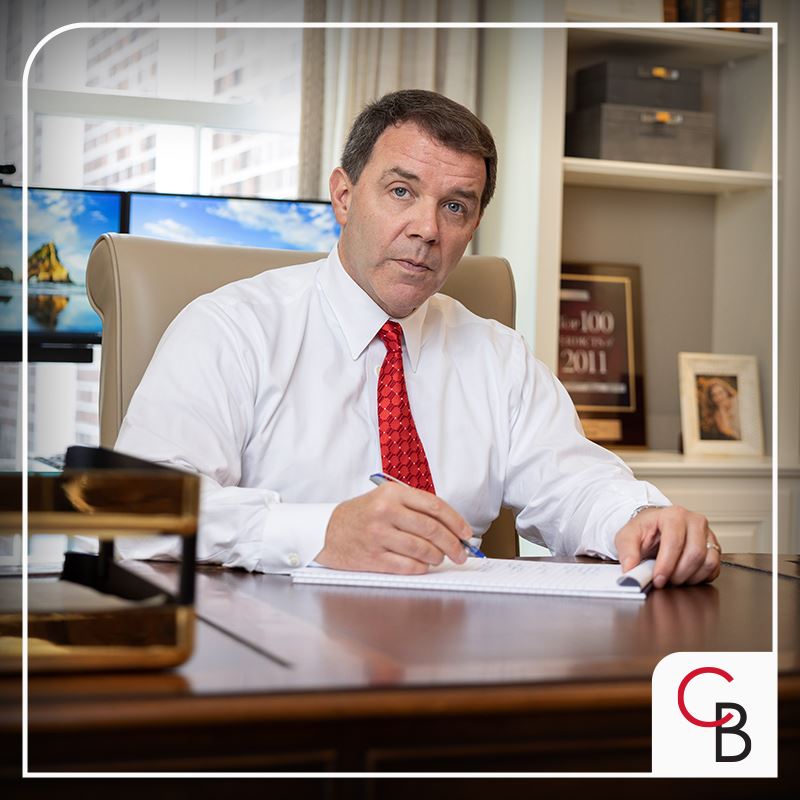 Un futuro mejor comienza hoy mismo
Experimentados y selectos
Tanto si ha sufrido daños físicos, como emocionales o financieros, lucharemos para responsabilizar a los culpables. Póngase en contacto con Cunningham Bounds hoy mismo para obtener más información sobre cómo nuestro equipo de abogados puede ayudarle a obtener el mejor resultado posible.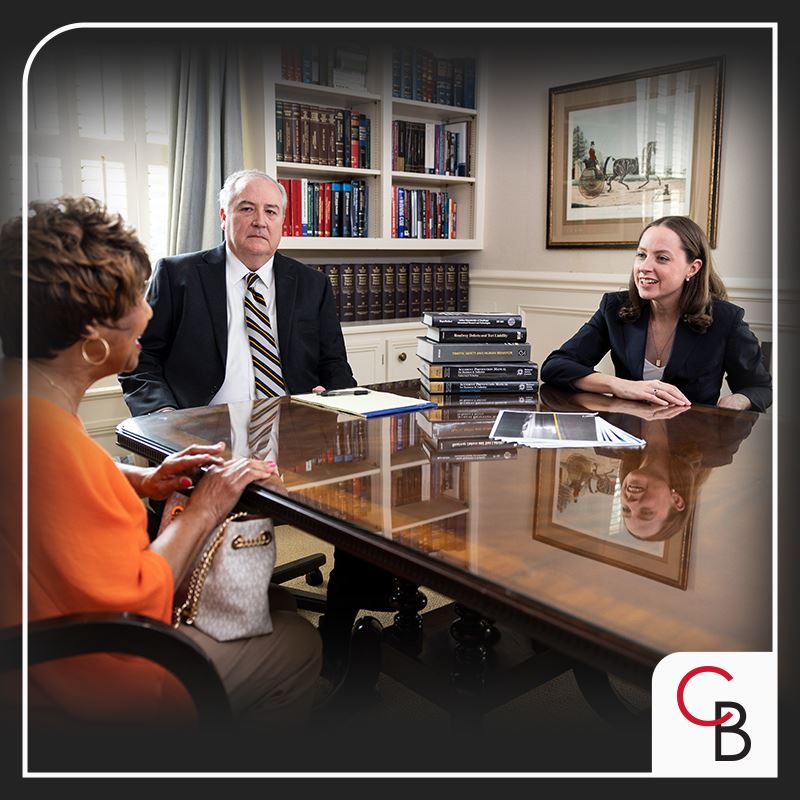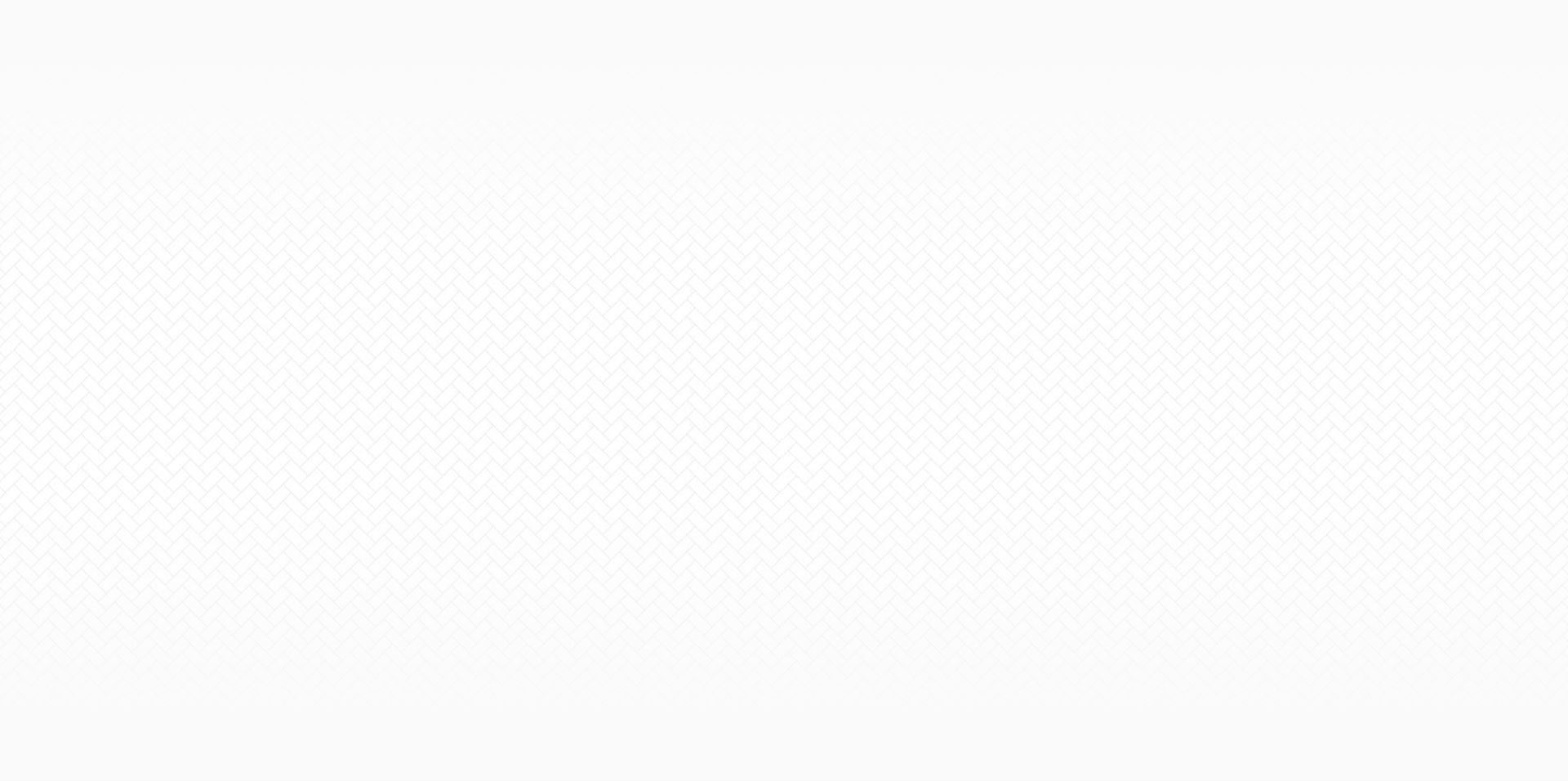 Líderes en la industria
Explore nuestras noticias y artículos recientes