Atlanta Personal Injury Attorneys
Powerful Representation. Powerful Results.
With billions of dollars in settlements and verdicts recovered on behalf of our clients, it's no wonder that Cunningham Bounds is a nationally recognized personal injury law firm. The extensive track records of our Atlanta personal injury lawyers speak for themselves, and we are ready to provide you and your family with the tailored legal support you need after suffering injuries in an accident. We understand that you are going through a difficult time and we are committed to getting you the just compensation you deserve. Our results-oriented representation puts you first, and you can expect an exceptional client experience from the first moment you get in touch with our team.
Since 1958, our attorneys have applied our knowledge and litigation skills to successfully advocate for our clients in and out of the courtroom. Now, we are ready to put our over six decades of experience to work for you. No matter the nature or complexity of your case, we are ready to fight for the best possible outcome.
When you choose our team of dedicated legal professionals, you can trust your case will be in capable hands. Schedule a free, no-obligation consultation by calling (404) 609-1081 or contacting us online today.
With You to the End

Unlike most plaintiff law firms, we have our own appellate practice, which means we can stay involved in your case throughout the appeals process. We keep fighting until the case is over.

Committed to Our Community

We believe in giving back to our community. We provide pro bono (no cost) legal services to those in our community who can't afford legal representation. We also support local charitable organizations by donating our time, money, and expertise.

With Us, It's Personal

Throughout your case, our team will always be accessible, responsive, respectful, honest, and compassionate. Our clients can attest to our high level of service and the longstanding relationships we have forged with them.
A Trusted Team With Decades of Experience
A History of Quality Legal Counsel
Our firm's involvement and victories in landmark personal injury cases have given our Atlanta personal injury attorneys a strong, national reputation of success. We have a history of record breaking verdicts and settlements. Our team also believes in the power of the court system as a force for good, and, to that end, our litigation efforts have resulted in substantial improvements in workplace conditions and product safety.
If you think you may have a case, we encourage you to call (404) 609-1081 or contact us online. Our team will listen to your story and help you understand your rights and legal options.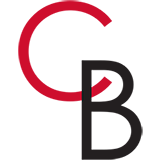 Nationally Recognized, Award-Winning Advocacy
A Legacy of Legal Excellence
Best Lawyers

Title granted to individual practitioners who stand out as "the best" in the country for chosen practice areas.

Best Law Firm 2023

Title granted to entire law firms that legal peers consider to be among the best in the nation.

The International Society of Barristers

Legal society dedicated to upholding the pillars of litigation.

International Academy of Trial Lawyers

The International Academy of Trial Lawyers is an invitation-only group of elite trial lawyers from more than 30 countries.

National Board of Trial Advocacy

A group of Board Certified attorneys who must pass rigorous examinations to earn the title.

SuperLawyers

Super Lawyers annually lists attorneys who have gone above and beyond in their practice area. Attorneys selected to Super Lawyers are formally nominated by their peers and evaluated by third-party researchers.

LawDragon

LawDragon creates and publishes well-respected guides, such as the LawDragon 500 Leading Plaintiff Consumer Lawyer guide, honoring 500 of the nation's most distinguished attorneys.

Litigation Counsel of America

Peer-selected group of just 3,500 trial attorneys with practices across the country.

National Civil Justice Institute

The National Civil Justice Institute is a national legal nonprofit created by pioneering members of the trial bar and dedicated to ensuring access to justice for ordinary citizens. Through its activities, the Institute works to give lawyers, judges, legal educators and the public a balanced view of the issues affecting the U.S. civil justice system.

Alabama Civil Justice

Alabama legal community that supports local families in need.
You Deserve Justice. We Can Help.
When you suffer physical, emotional, or financial injuries, you need fair compensation to cover your losses and move forward. Our trial attorneys are familiar with how defendants attempt to escape accountability and will leverage the full extent of our resources to hold them responsible. You deserve lawyers who care about delivering the best possible result, and we will make every effort to secure maximum compensation on your behalf.
Award-Winning. Customer-Oriented.
Cunningham Bounds is prepared to represent injured parties in a variety of personal injury and medical malpractice claims, including those involving car accidents, industrial accidents, nursing home abuse, and wrongful death. We also handle complex litigation. The quality of our representation and the results we have secured have earned us long-lasting relationships with many of our clients, and we are proud of what our firm has been able to accomplish for the community.
Record-Breaking Verdicts & Settlements
A History of Pursuing Maximum Compensation
$35 Million Verdict Against American General Life & Accident Company

Confidential Physician Assistants Win in Court Against Blue Cross
A History of Handling Complex Cases
Explore How Cunningham Bounds Can Help
A History of Experienced Trial Lawyers
MEET OUR AWARD-WINNING TEAM
David G. Wirtes, Jr.

Toby D. Brown

George W. Finkbohner III

Steven L. Nicholas

Glenn Kushel

David S. Cain, Jr.

William E. Bonner

Robert L. Mitchell

J. Brian Duncan, Jr.

Lucy E. Tufts

Aaron N. Maples

Joe Steadman

Jennifer Jayjohn York

Amanda H. Herren

Tyler J. Flowers

Joseph F. McGowin

Christopher B. Estes

Nicholas Moraitakis

John T. Crowder

Robert Cunningham

Joseph M. Brown

Greg Breedlove

Steve Olen
The firm people turn to when their futures are at stake

Our team is proud to handle a wide variety of injury claims and complex litigation on behalf of our clients. Since 1958, Cunningham Bounds has established itself as a leading personal injury firm. Striving to uphold a tradition of excellence and client-oriented service, we are known for providing trusted representation that is backed by extensive resources, genuine care, and dedication to hard work.

David G. Wirtes, Jr.

Attorney

Dave's efforts over the past thirty years have helped protect working men and women in Alabama and throughout the country, in ways, most will never know: he has won many battles against unfair "tort reform" laws such as indiscriminate caps on recoverable damages, special immunity statutes, and other unfair laws intended to deprive people of their constitutional rights to trial by jury and an adequate remedy for their injuries and losses.

Toby D. Brown

Attorney

Toby Brown is a tenacious litigator who has obtained numerous multi-million dollar verdicts and settlements for his clients over the course of his career. Unwavering in his commitment, Toby has earned national recognition as a top trial attorney and is known for his work in representing clients during some of the most traumatic and transformational times in their lives. For over twenty nine years, he has successfully handled a wide variety of cases including medical malpractice, consumer products defects, road design defects, industrial accidents, trucking and automobile accidents, admiralty and maritime law, environmental pollution and fraud.

George W. Finkbohner III

Attorney

In an era when fewer and fewer civil cases go to trial, Skip Finkbohner has consistently won major court battles over a significant period of time and across a wide range of different types of cases, including wrongful death, product liability, complex commercial litigation, fraud, industrial accidents, environmental, medical malpractice, and others. Skip and his team examine the smallest of details and take the time to explain to juries the complex scientific, engineering and medical issues that are often the key factors in winning cases.

Steven L. Nicholas

Attorney

Steve represented hundreds of employees of a regional county hospital who learned their employer canceled their pension program without making millions of dollars in required contributions. Steve served as co-class counsel in securing a settlement that required the hospital to pay all of the missed contributions to the retirement fund. He has also recovered millions of dollars for consumers in class action cases against mortgage companies who took advantage of their customers during the housing crisis.

Glenn Kushel

Attorney

Glenn is a native Floridian and grew up in the St. Petersburg/Clearwater area. Glenn's interest in the law grew from his ...

David S. Cain, Jr.

Attorney

As the lead and co-lead counsel in numerous cases that have resulted in multi-million dollar verdicts and settlements, David Cain's reputation as a "litigation star" is well deserved. An "advocate's advocate," David, who was born in Memphis, Tennessee and was raised in Jasper, Alabama, has proven himself a skilled litigator at every stage in his career and his success in the courtroom has earned him an enviable reputation within the Alabama legal community as well as nationally.

William E. Bonner

Attorney

Named by Super Lawyers magazine as one of Alabama's Rising Stars and recognized in 2014 as one of the top "Forty Under 40" trial lawyers in Alabama, Billy is a "think-outside-the-box" attorney whose creative approach and hard work have resulted in beat-the-odds wins for his clients. A powerful combination of drive, resourcefulness, and intelligence is the hallmark of Billy's work. He is one of the few attorneys at the firm that devotes equal time to both personal injury and business cases, and this diversity in his practice forms the foundation of his unique and focused approach to his clients' problems.

Robert L. Mitchell

Attorney

Relentless. Skilled. Prepared. Tenacious. All of these words describe Robert's work as a trial lawyer. He understands that painstaking preparation, careful analysis, and attention to detail win big cases. In an era when very few cases are decided in a courtroom, Robert takes pride in trying cases to a jury whenever and wherever defendants are unwilling to accept full responsibility for their wrongdoing. Robert's skill and tenacity have been widely noted.

J. Brian Duncan, Jr.

Attorney

Brian has been described by his peers as an "exceptionally talented top-tier lawyer," who is "tenacious," "hard-working," and "conscientious." Brian's compassion for his clients forms the foundation of his practice, and he is devoted to helping them through some of the most difficult times imaginable — the loss of a loved one or coping with the new realities that accompany life-altering personal injuries.

Lucy E. Tufts

Attorney

Lucy brings her clients keen legal skills coupled with an exceptional level of commitment. When she takes on a case, Lucy takes her role seriously and is in it for the long-haul. A formidable opponent in the courtroom, Lucy is equally tenacious when it comes to researching and preparing for a case. She leaves no stone unturned in her pursuit to ensure her clients' stories are heard, understood and taken seriously.

Aaron N. Maples

Attorney

Aaron settled his first multi-million-dollar case less than five months after obtaining his law license. It would not be his last. Since then, Aaron has recovered millions of dollars for clients suffering from catastrophic injuries caused by the wrongful conduct of others. Above all, Aaron is fueled by the beliefs that no one, not any person or corporation, is above the law and that the individual right to hold others accountable through the civil justice system is a fundamental tenet of our society.

Joe Steadman

Attorney

Joe joined Cunningham Bounds in 2016. His practice focuses on appellate practice and motion practice in the firm's personal injury and wrongful death litigation, class actions, general negligence, product liability, medical negligence, admiralty and maritime law, and consumer fraud actions, such as motions for summary judgment, motions to limit evidence, and post-trial motions.

Jennifer Jayjohn York

Attorney

Jenna Jayjohn graduated from Cumberland School of Law in the top 8% of her class. Early on, Jenna proved that she has both the intelligence and the grit necessary to be a respected trial attorney, winning the 2017 National Civil Trial Competition held in Los Angeles, California and the 2018 National Trial Competition Regional Tournament in Tuscaloosa, Alabama. She served as the Associate Editor of the Cumberland Law Review and was elected Vice President of the Student Bar Association. She was one of only a few dozen students chosen to serve as a Judge Abraham Caruthers Teaching Fellow.

Amanda H. Herren

Attorney

A native Mobilian, Amanda Herren began her legal career as an Assistant District Attorney with the Mobile County District Attorney's Office. As a prosecutor, Amanda was an aggressive advocate for the victims of violent crime and their families – ensuring that their voices were heard in the pursuit of justice. She approached her job as a prosecutor with compassion for victims and an unwavering dedication to both the evidence and the law. She gained valuable trial experience while serving our community and making it safer. She has tried over 30 jury trials and joins Cunningham Bounds as a seasoned litigator.

Tyler J. Flowers

Attorney

Tyler Flowers is a force to be reckoned with both inside and outside the courtroom. Growing up in Mobile, Alabama and ...

Joseph F. McGowin

Attorney

Joseph has devoted his career to helping people hurt by the negligent decisions of others. Through detailed preparation and a ...

Christopher B. Estes

Attorney

In 1998, Chris began his legal career defending insurance companies, hospitals, nursing homes, trucking companies and large ...

Nicholas Moraitakis

Of Counsel

Nick is a native Atlantan and has lived in Atlanta all his life. He attended public schools in DeKalb County and then worked ...

John T. Crowder

Of Counsel

Listed in the Best Lawyers in America® since 1992, John is highly-respected by peers and clients alike for his unwavering ...

Robert Cunningham

Of Counsel

A distinguished war veteran, one of the top trial lawyers in the United States, and a driving force that has helped to build Cunningham Bounds, LLC into one of the best plaintiff law firms in America, Mr. Cunningham has enjoyed a long and distinguished career.

Joseph M. Brown

Of Counsel

An extremely accomplished trial lawyer, Mr. Brown is listed in Benchmark Litigation as one of the Top 100 Trial Lawyers in America (2015), Lawdragon's 500 Leading Lawyers in America and was named to Lawdragon's 500 Leading Plaintiffs' Lawyers (2007). Benchmark Plaintiff lists him as a "Litigation Star" in its national rankings of personal injury attorneys.  He has also been listed as one of the Best Lawyers in America® since 1995, Super Lawyers since 2008 and was named one of the top 50 attorneys in Alabama in 2009 by the same publication.

Greg Breedlove

Of Counsel

Greg has distinguished himself by his willingness to take on and win complex class action, medical negligence, product liability, and catastrophic personal injury cases. He has acted as co-lead counsel on numerous high profile and noteworthy cases including the Amtrak "Sunset Limited" train crash in Mobile, the worst passenger Railway disaster in US history. Greg served as co-lead counsel for all 247 victims and their families.

Steve Olen

Of Counsel

With citations to his credit that include one of the top Business Lawyers and Top 50 Plaintiff Attorneys in Alabama, Steve Olen is held in high regard for his success in handling complex litigation, business litigation, class actions and bankruptcy litigation. He has been lead counsel in cases resulting in numerous multimillion dollar verdicts and settlements.
Giving Back to Our Community Our attorneys work just as hard outside the courtroom as they do inside – all to make our community a better place to live.