Auto Accidents in Construction Zones
Protect Your Rights with Proven Alabama Legal Team
Construction zones have the potential to transform otherwise safe sections of roadway into locations where serious car accidents can occur. That's not only because road and highway construction can create hazards or debris in and of themselves, but also because they are disruptive to the flow of traffic and the motorists who travel through them. When other drivers are negligent, the risks for wrecks in these zones can also increase.
At Cunningham Bounds, our Alabama trial lawyers have recovered billions of dollars in settlements and verdicts for our clients, including those who suffered injuries and losses in all types of preventable car accidents. If you or someone you love has been injured in an auto accident in a construction zone, our proven legal team is here to help.
Call (251) 299-0101 or contact us online for a FREE consultation.
We're Here to Recover the Compensation You Deserve
While victims of preventable car accidents have a right to recover financial compensation for their damages, that compensation is never guaranteed. This is especially true in cases involving auto accidents in construction zones, which can create challenges in terms of proving the fault and liability of a responsible party, and which are often handled by corporations and insurance companies keen on minimizing payouts to victims. Given these issues, victims harmed in these accidents should work with proven and experienced attorneys.
Construction Zones & Increased Roadway Hazards
Auto accidents in construction zones can be caused by many potential factors, some of which are unique to the circumstances created by construction projects. For example, these hazards may involve the negligence of construction companies or property owners where construction is being performed, as well as the negligence of motorists when traveling through construction zones.
Construction Companies / Property Owners
Construction companies or property owners may be accountable for any acts of negligence or violations that create unreasonable hazards for passing motorists. Examples include:
Failure to create safe and clearly marked construction zones (i.e., -using traffic cones to mark off areas where work is being performed).
Failure to designate and properly create lanes for passing through construction zones, including lanes that are too narrow.
Failure to warn oncoming motorists of potential hazards ahead (i.e., the use of signs or traffic cones).
Negligent operation of construction vehicles in and around construction zones.
Obstruction of traffic lane by construction vehicles, equipment, tools, or debris that creates potential hazards for motorists.
Other Vehicles / Motorists
Motorists are generally obligated to safely operate their vehicles, which means they need to take reasonable measures for driving safely in and around construction zones. However, motorists can commit many types of negligent acts or unsafe driving behaviors that increase accident risks, including:
Failure to reduce speeds when approaching a construction zone, which may lead to rear-end collisions or pile-ups.
Dangerous or sudden acceleration, sudden turns, and unsafe lane changes.
Failure to yield, especially at intersections and when making turns in construction zones.
Distracted driving or inattention, which can cause motorists in congested construction zones to dangerously accelerate or fail to brake in time to avoid collisions.
Construction Zone Accidents Can Be Difficult to Prove The Cunningham Bounds Experience
A HISTORY OF LEGAL EXCELLENCE
With Us, It's Personal

Throughout your case, our team will always be accessible, responsive, respectful, honest, and compassionate. Our clients can attest to our high level of service and the longstanding relationships we have forged with them.

Committed to Our Community

We believe in giving back to our community. We provide pro bono (no cost) legal services to those in our community who can't afford legal representation. We also support local charitable organizations by donating our time, money, and expertise.

With You to the End

Unlike most plaintiff law firms, we have our own appellate practice, which means we can stay involved in your case throughout the appeals process. We keep fighting until the case is over.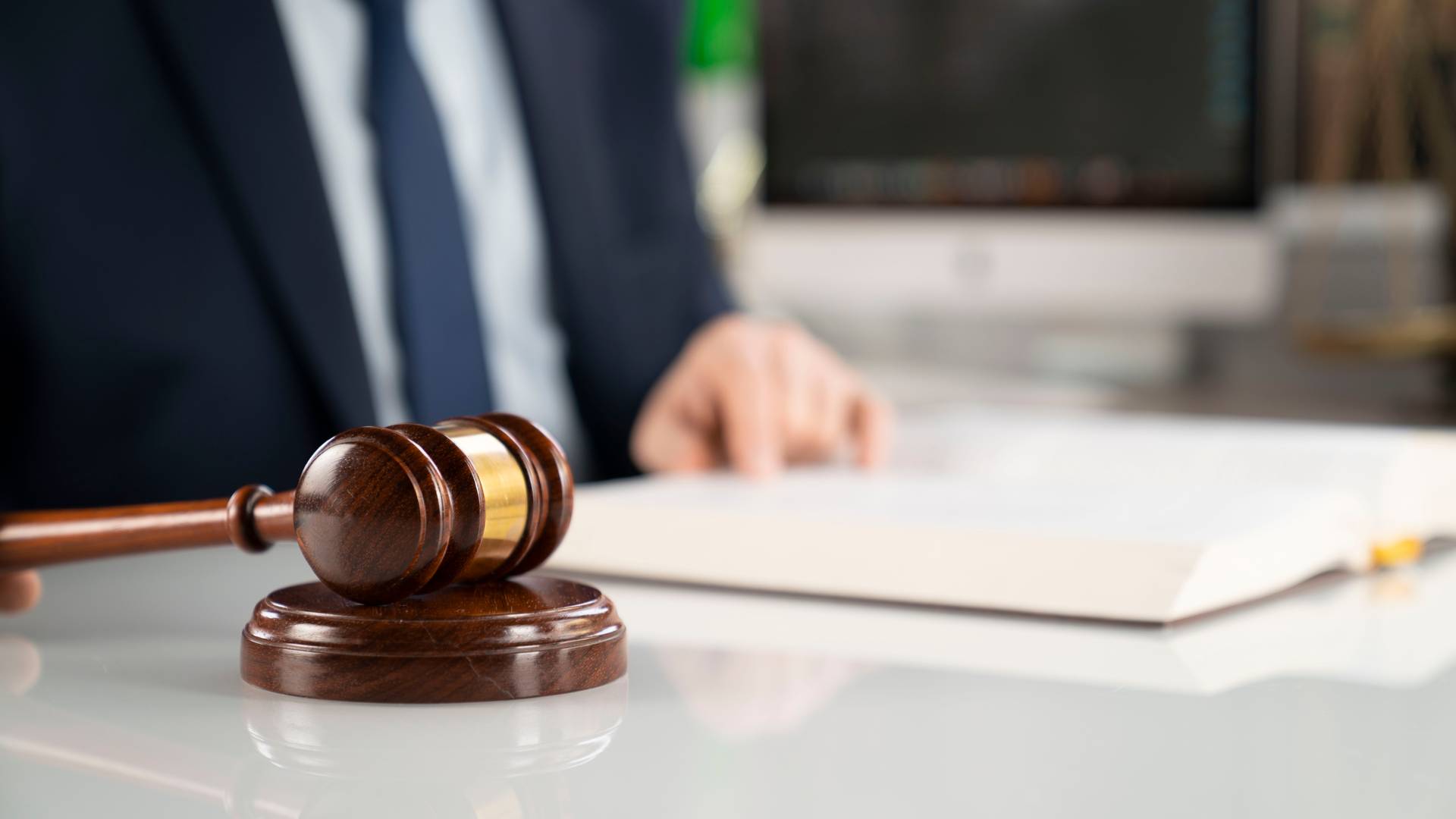 Record-Breaking Verdicts & Settlements
A HISTORY OF PURSUING MAXIMUM COMPENSATION
$100 Million Settlement for Individual Plaintiff

Cunningham Bounds and the Utsey & Utsey Law Firm obtained a $100,000,000.00 settlement for a quadriplegic client who was injured during a construction accident in Alabama.

$10 Million Verdict for Woman in Collision Case

Cunningham Bounds' attorneys achieved a $10 million jury verdict for the family of a commercial pilot in a head-on collision with a cocaine-impaired serviceman for an automobile dealer.

$6.5 Million Verdict for Woman Severely Injured in Crash

Cunningham Bounds, LLC obtained a $6.5 million verdict against State Farm Insurance Company and in favor of its insured, Meghan Grove. Mrs. Grove was severely injured during an automobile collision.

$975,000 Settlement in Motor Vehicle Crash

The Cunningham Bounds team obtained a $975,000 result on behalf of a client who was injured in a car accident.

$900,000 Settlement for Man Who Suffered a Herniated Disc

Our client, and the driver behind him, were both appropriately stopped at a red light, when a third vehicle, owned by Southeastern Exterminating, Inc. slammed into the rear of the vehicles.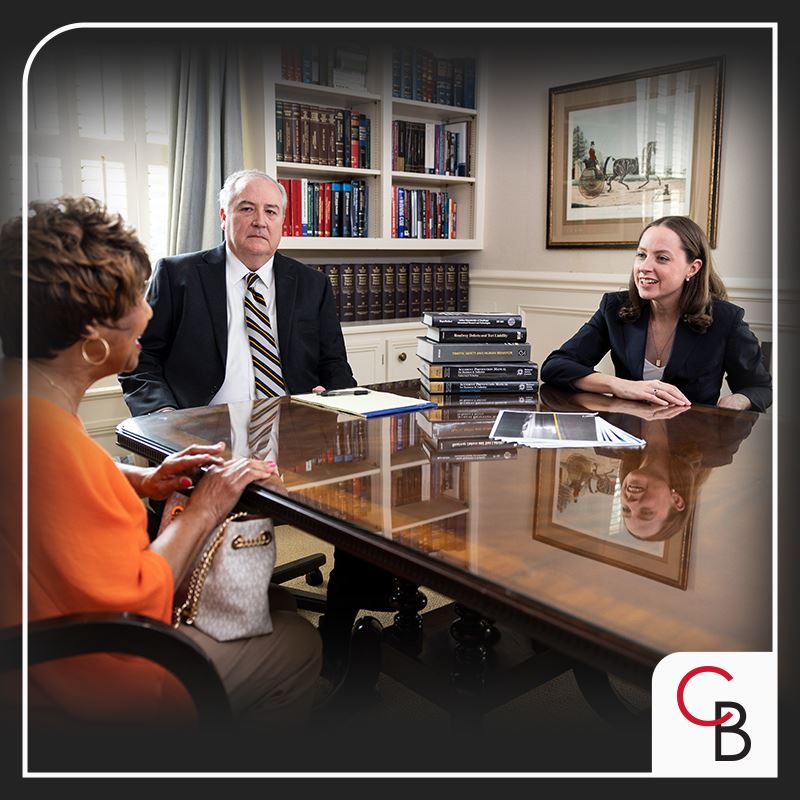 Building Lasting Relationships
"These guys are just that good."

There are not many plaintiff's firms that impress the way these guys do.

- Benchmark Litigation: The Definitive Guide to Americas Leading Litigation Firms and Attorneys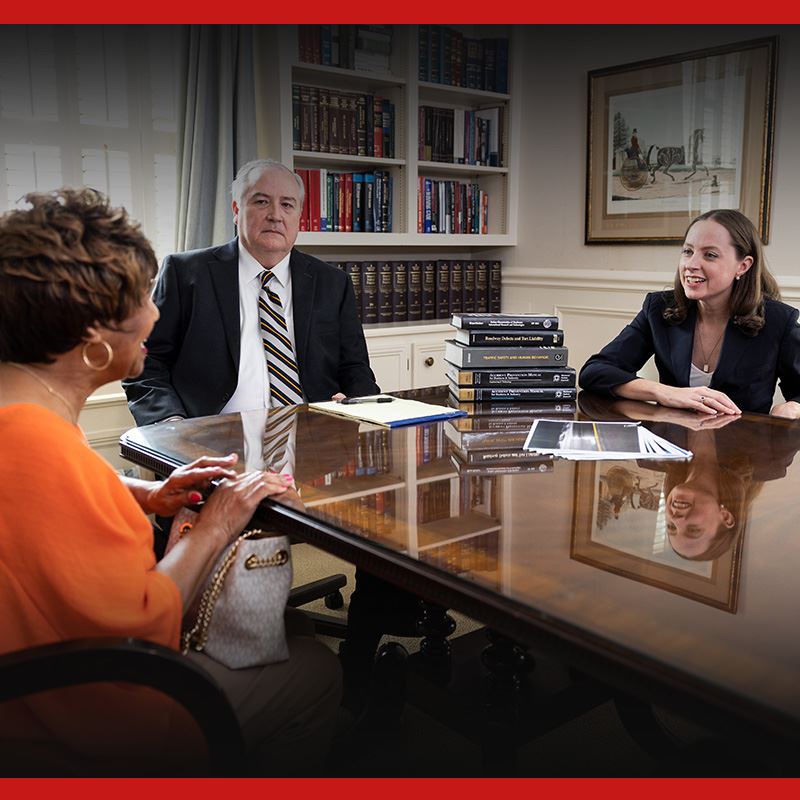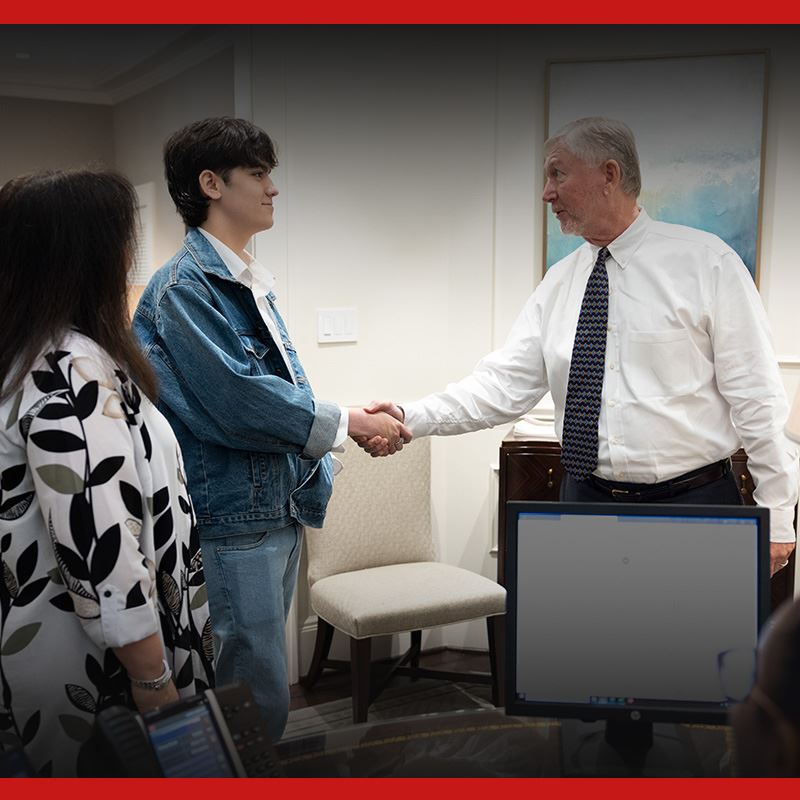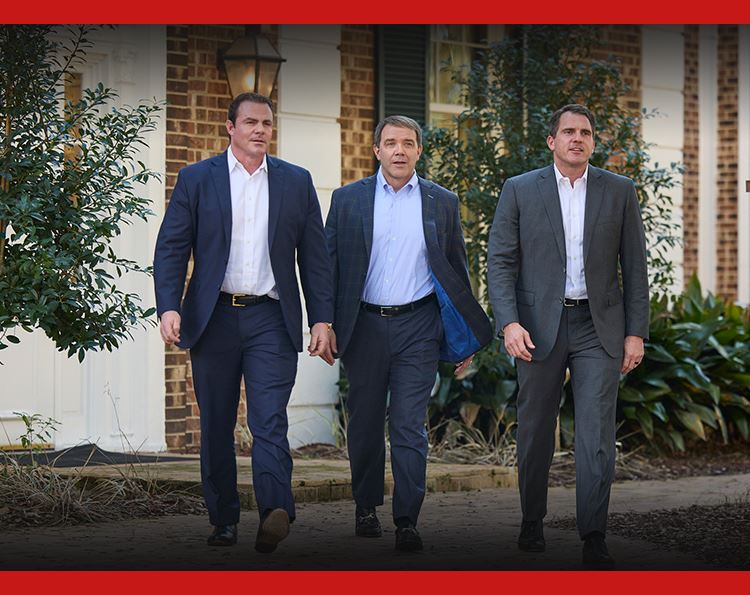 Work With Our Alabama Trial Attorneys
Cunningham Bounds has a history of providing the highest quality legal counsel. Contact us today to learn more about how our team can help.
Schedule Your Free Consultation