Tire Blow Outs
Auto Part Defect Lawyers in Mobile, Alabama –
(251) 299-0101
Not every car accident is caused by a negligent motorist. Many are actually caused by auto part defects. Specifically, tire blowouts are a continual concern for drivers, who often have no idea one of their tires is faulty until it is too late and a crash has already happened.
Were you driving along the street when one of your car's tires suddenly burst, causing your vehicle to crash? You may deserve compensation from the tire manufacturer, or possibly from a maintenance team who inspected that tire and determined it was safe for use. Cunningham Bounds is here to help you.
Reasons why people choose to work with our law firm:
Schedule your free consultation with our law firm today to learn more about your options.
Investigating Your Accident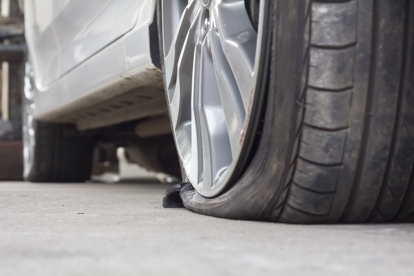 Our law firm is networked with professionals from numerous industries. For car accident cases with potentially complex liabilities or intricate details, like a tire blow out case, we can improve your chances of success by conducting an in-depth investigation of what happened. In the past, we have worked with specialized engineering experts for cases in which a client's tire tread separated, which led to a blow out and crash. Whatever caused the defect in your tire, you can be sure we have the insight, experience, and capabilities needed to get answers. Once we determine liability, then we can bring a claim against the responsible party.
Leave the Difficult Work to Us While You Rest
We know that you have already been through a tremendous amount of stress after being hurt in a tire blow out accident. To make things simple and stress-free for yourself, allow our Mobile, Alabama defective tire attorneys to manage your case from start to finish. Litigating these cases is second nature to us, so you can rest and focus on recuperating knowing there is a winning team in your corner.
Dial our law office at (251) 299-0101 to start your case.