Catastrophic Injury Attorney in Mobile, AL
Award-Winning Representation in Alabama from Cunningham Bounds
Coping with a serious personal injury or the death of a loved one who has been killed in a fatal accident is difficult and painful. Fighting with an insurance company or other responsible party only adds to the burden. If you or someone you love has been catastrophically injured, don't hesitate to speak with our firm, Cunningham Bounds. As one of the top personal injury firms in Alabama, we have the experience and resources to capably handle whatever you face.
Since 1958, our firm has recovered billions of dollars in verdicts and settlements on behalf of our clients. Our team's excellence and determination characterize the firm as a whole, enabling us to obtain big results on behalf of our clients.
Contact Cunningham Bounds and schedule your free case evaluation today.
Definition of Catastrophic Injuries
Catastrophic injuries are those which are considered to be life-altering. Typically, catastrophic accidents cause brain injury, burn injury, paralysis, spinal cord injury, and more.
Catastrophic injuries are those which are considered to be life-altering and may result in the following:
Brain damage

Spinal cord damage

Loss of limb

Paralysis

Significant disfigurement
We have helped many victims of serious injuries. Our clients rely on us for our strategic advice, information about what to expect, and experience in gathering evidence and building a winning case.
Understanding the Long-Term Costs of a Catastrophic Injury
Catastrophic injuries can have long-lasting effects on an individual's life, physically, emotionally, and financially. The costs associated with these injuries can be overwhelming, from medical bills and rehabilitation expenses to the cost of adapting one's home and lifestyle to accommodate the injury.
In many cases, individuals may be unable to return to work or face reduced earning potential, which can further compound financial stress.
Additionally, the emotional toll of coping with a catastrophic injury can be significant, impacting mental health and overall well-being. It is crucial for individuals and families affected by catastrophic injuries to have access to resources and support to help manage the long-term costs and effects of these injuries.
Damages Available to Catastrophic Injury Victims
Catastrophic injuries not only have a long-lasting, devastating impact on victims, but also on their family members and loved ones. Such injuries can significantly alter the quality of life of those affected, particularly if they lead to long-term or permanent disabilities.
Victims of catastrophic injuries often find themselves facing a number of emotional, physical, and financial challenges. However, there are damages available to them that can help ease their financial burden and ensure a better quality of care and support.
This can include compensation for:
Medical expenses
Lost wages
Pain and suffering
And more
It is essential for victims and their families to consult a catastrophic injury attorney in Alabama to understand their legal options and to take the necessary steps to pursue compensation and justice.
Why Choose Cunningham Bounds for Your Catastrophic Injury Case?
When it comes to catastrophic injury cases, you need a law firm that has a proven track record of success and a reputation for providing exceptional representation. At Cunningham Bounds, we have been serving clients in Mobile, AL and throughout Alabama for over 60 years.
Here are a few reasons why you should choose us for your catastrophic injury case:
Experience: Our team of skilled attorneys has extensive experience handling catastrophic injury cases. We have successfully represented clients in a wide range of complex and high-stakes cases, obtaining significant verdicts and settlements.
Resources: We have the resources necessary to thoroughly investigate your case, gather evidence, and build a strong legal strategy. Our firm has access to top experts in various fields who can provide valuable insights and testimony.
Personalized Attention: We understand the unique challenges and emotional toll that catastrophic injuries can have on individuals and their families. That's why we provide personalized attention and support to every client, ensuring that their needs are met and their voices are heard.
Proven Results: Our firm has a proven track record of success in catastrophic injury cases. We have secured numerous multi-million dollar verdicts and settlements on behalf of our clients, helping them obtain the compensation they deserve.
Commitment to Justice: At Cunningham Bounds, we are dedicated to seeking justice for our clients. We are not afraid to take on powerful opponents, including large corporations and insurance companies, and fight tirelessly on behalf of our clients' rights.
If you or a loved one has suffered a catastrophic injury, don't settle for anything less than the best representation. Contact Cunningham Bounds today to schedule a free consultation with one of our experienced catastrophic injury lawyers in Mobile, AL.
Serious Injuries Require Serious Representation
When you have been injured, it's important to take immediate legal action with a firm that has your best interests in mind. Our catastrophic injury attorneys in Mobile share decades of collective experience and have a masterful command of Alabama law. You can trust our firm to handle your case with attention to detail, and with the end goal of helping you move forward from your present circumstances.
Suffering from severe or permanent injuries as a result of someone else's negligence? Call (251) 299-0101 to discuss your options with our team at Cunningham Bounds. The Cunningham Bounds Experience
A HISTORY OF LEGAL EXCELLENCE
With Us, It's Personal

Throughout your case, our team will always be accessible, responsive, respectful, honest, and compassionate. Our clients can attest to our high level of service and the longstanding relationships we have forged with them.

Committed to Our Community

We believe in giving back to our community. We provide pro bono (no cost) legal services to those in our community who can't afford legal representation. We also support local charitable organizations by donating our time, money, and expertise.

With You to the End

Unlike most plaintiff law firms, we have our own appellate practice, which means we can stay involved in your case throughout the appeals process. We keep fighting until the case is over.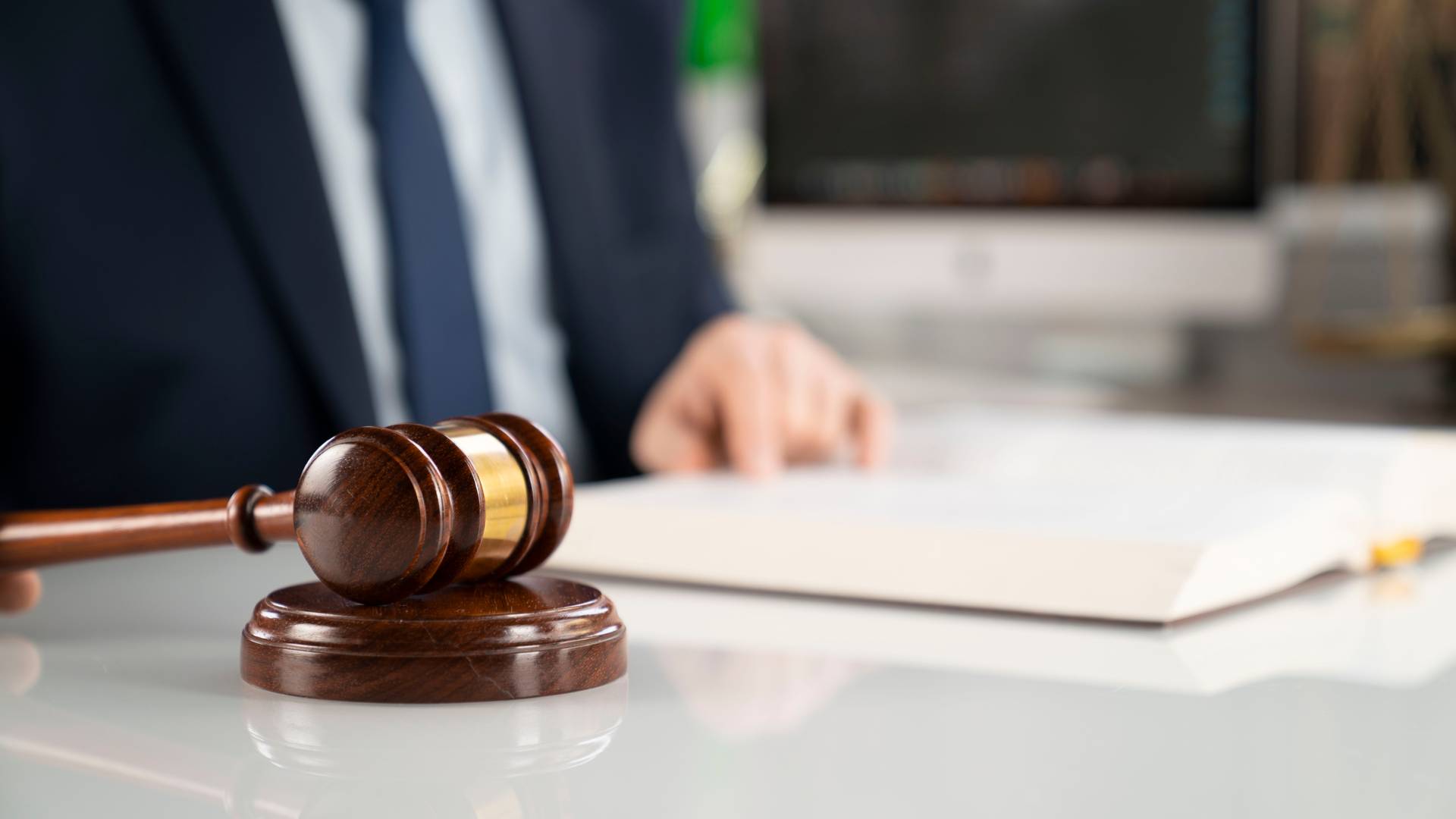 Record-Breaking Verdicts & Settlements
A HISTORY OF PURSUING MAXIMUM COMPENSATION
$12.1 Billion Biggest Offshore Spill in U.S. History

Cunningham Bounds filed many lawsuits in Alabama and Florida on behalf of different groups that have been damaged as a result of the explosion of the Deepwater Horizon and the oil spill.

$11.9 Billion State of Alabama vs. ExxonMobil

Cunningham Bounds was retained by the State of Alabama Department of Conservation and Natural Resources to assert claims of royalty fraud against ExxonMobil.

$1 Billion Defective Hardboard Siding & Shingles

Cunningham Bounds obtained over $1 billion that was paid to homeowners affected by defective masonite siding & shingles.

$226 Million Lawsuit Against Healthsouth, UBS & Ernst Young

Cunningham Bounds served as co-lead counsel for bondholder plaintiffs in a lawsuit against HealthSouth, UBS and Ernst Young for fraudulent statements concerning the company's finances.

$192 Million Verdict for Inventor in Intellectual Property Case

Cunningham Bounds represented Dr. Sven-Peter Mannsfeld, a chemical expert, who created a method of transforming certain hazardous industrial wastes into lucrative manufacturing ingredients.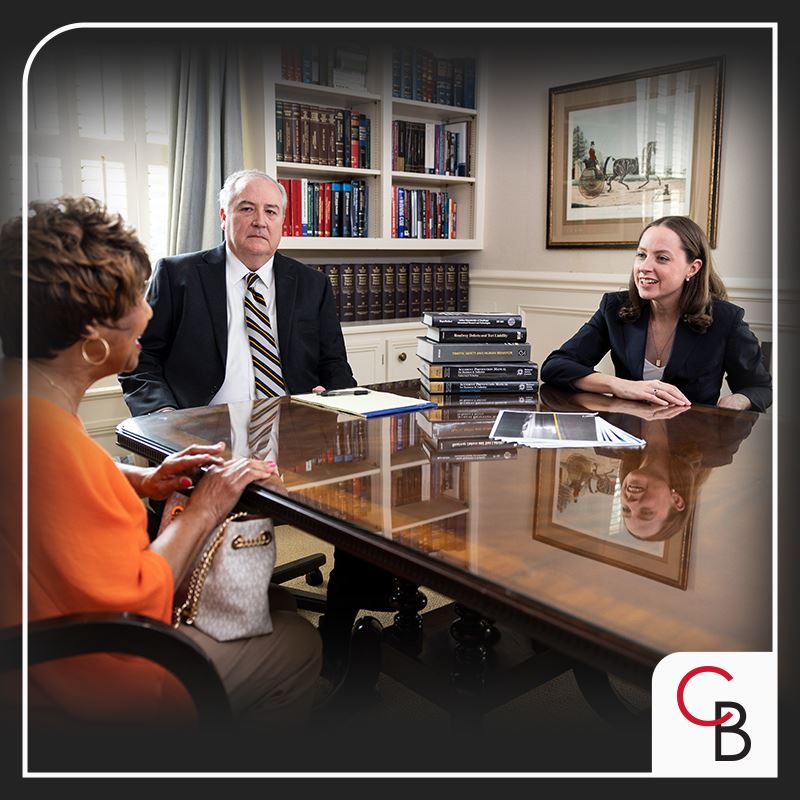 Building Lasting Relationships
"These guys are just that good."

There are not many plaintiff's firms that impress the way these guys do.

- Benchmark Litigation: The Definitive Guide to Americas Leading Litigation Firms and Attorneys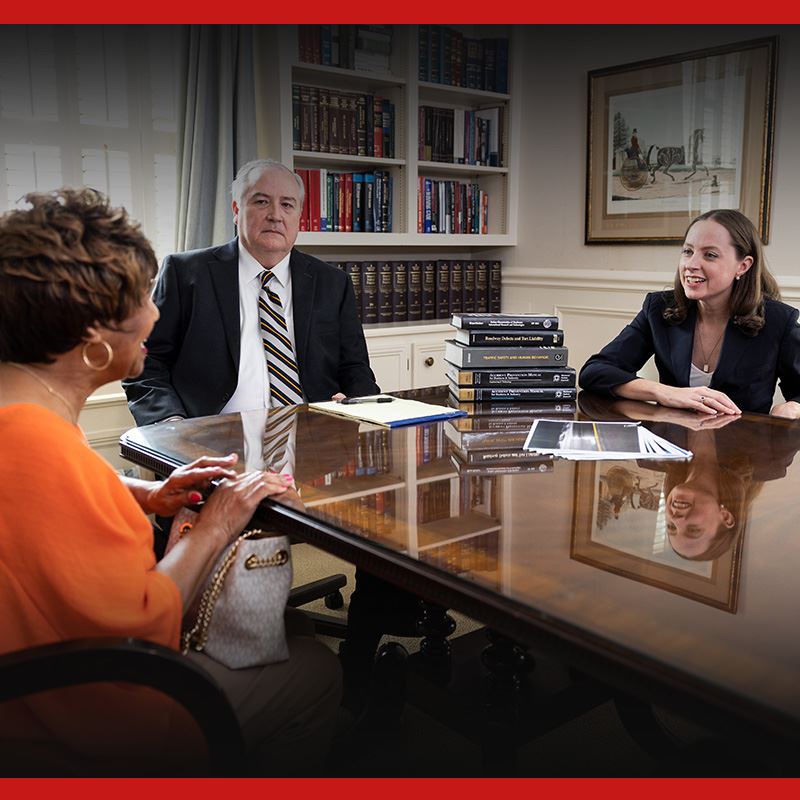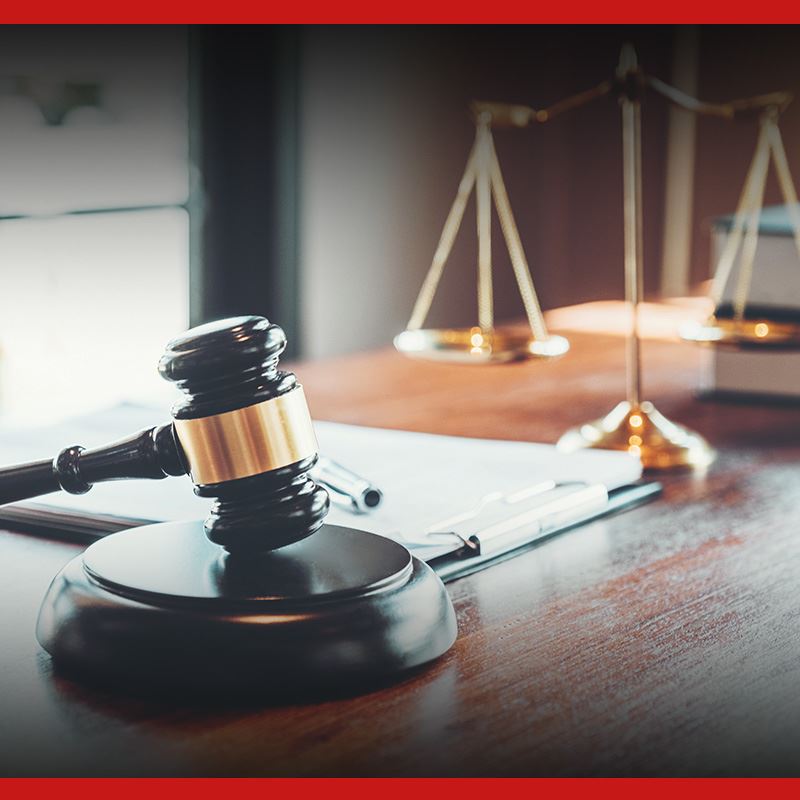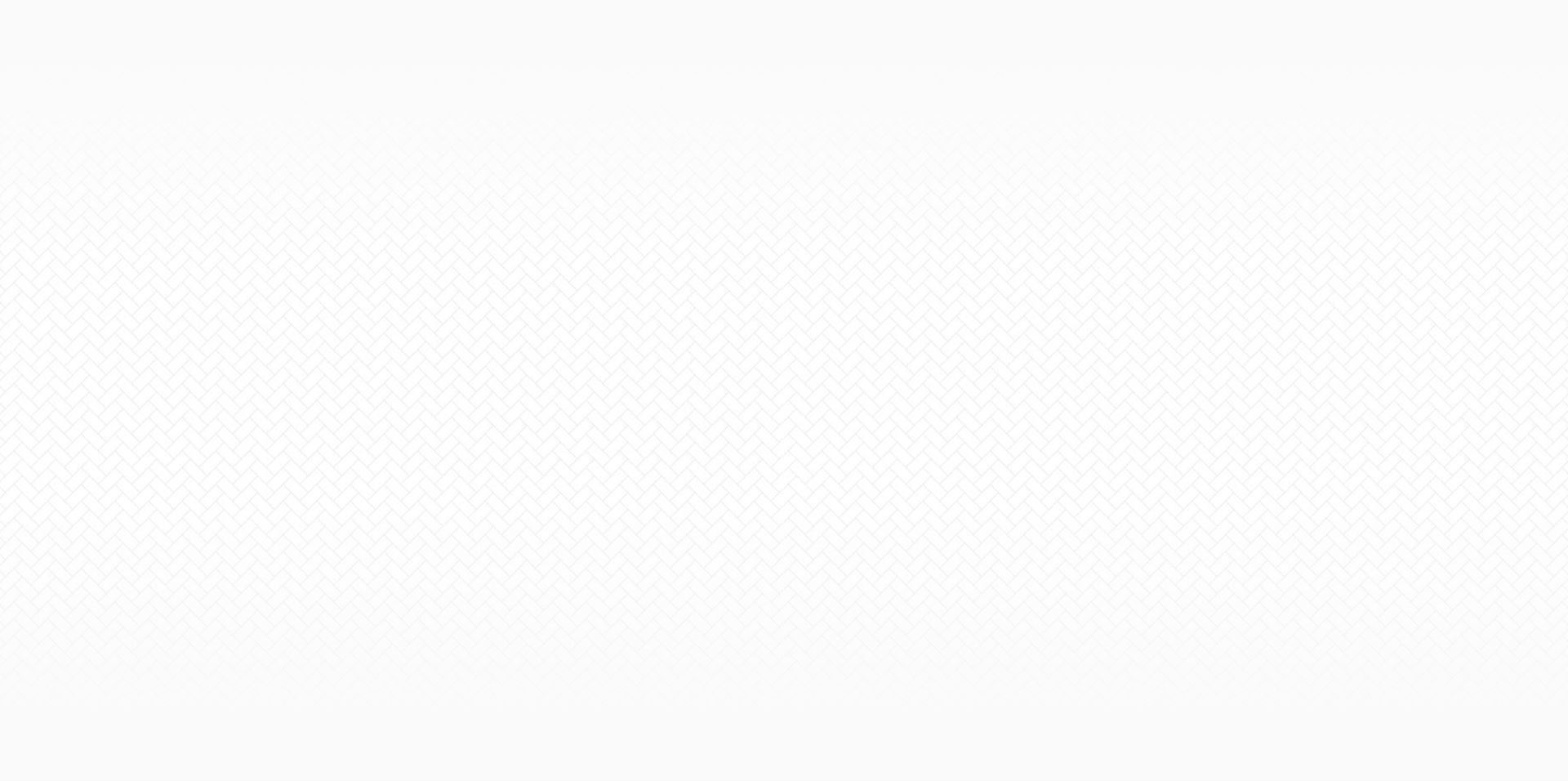 Stay In The Know
Recent News & Updates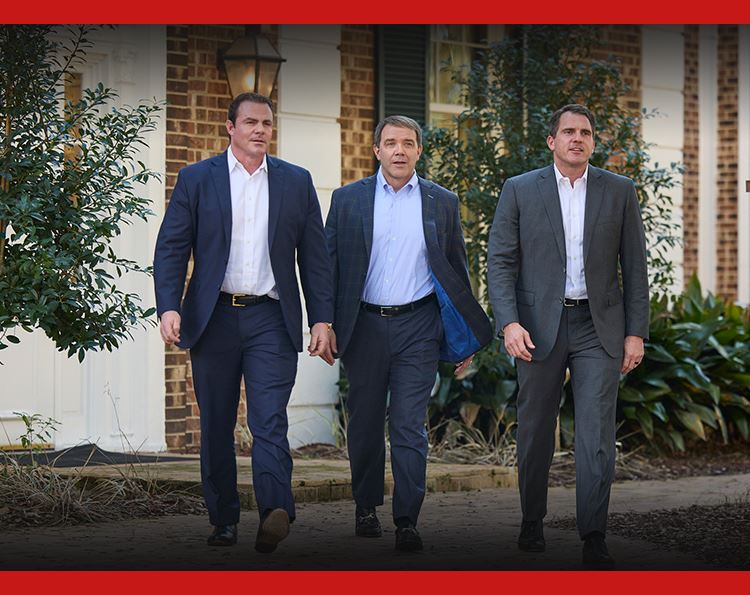 Work With Our Alabama Trial Attorneys
Cunningham Bounds has a history of providing the highest quality legal counsel. Contact us today to learn more about how our team can help.
Schedule Your Free Consultation