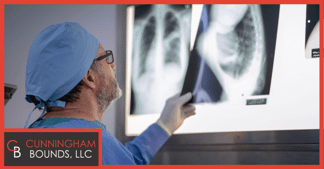 The U.S. Food and Drug Administration (FDA) requested the removal of all ranitidine medications from the market—including the popular heartburn treatment Zantac®—for their dangerous levels of N-Nitrososdimethylamine (NDMA), a human carcinogen.
Below, our Mobile personal injury attorneys explain how this recall came about and what you can do if you or someone you love developed cancer after using Zantac®.
Zantac® Contains a Human Carcinogen
Valisure, an online pharmacy licensed in 38 states, submitted a Citizen Petition after discovering that Zantac® and other ranitidine medications contained an extremely high amount of NDMA. While NDMA is not harmful in low doses and is often consumed in a regular diet, excessive amounts of NDMA can lead to the development of cancer.
In fact, Valisure discovered that one Zantac® tablet contained as much NDMA as 30 packs of cigarettes.
As such, the use of Zantac® is associated with the development of the following cancers:
Colorectal cancer
Stomach/gastric cancer
Small intestine cancer
Esophageal cancer
Liver cancer
Prostate cancer (60 years or younger)
Pancreatic cancer
Leukemia
Non-Hodgkin's lymphoma
Multiple myeloma
Soon after receiving Valisure's Citizen Petition, the FDA confirmed the pharmacy's findings and requested manufacturers recall all ranitidine medications from the market.
Sadly, however, this action has come too late for many consumers who have been taking ranitidine medications for years.
Our Alabama Attorneys Are Ready to Fight for You
If you or someone you love developed cancer after taking Zantac® or another ranitidine medication, our Alabama attorneys are here to help you pursue a lawsuit. Early investigations have discovered that the pharmaceutical companies responsible for the development and manufacture of Zantac® knew about the dangerous levels of NDMA the drug contained, yet intentionally hid this information from the FDA and the public. They must be held accountable for this gross negligence.
Contact Cunningham Bounds, LLC today at (251) 299-0101 to schedule a free, no-obligation consultation with our team.